Crown 5300 Series Vinyl Windows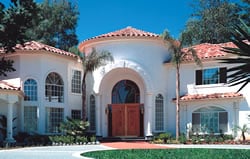 THE SINGLE HUNG WINDOW is the premier Crown Series Vinyl Window. This product gently glides vertically  providing ventilation. The upper sash is fixed and the vent sash can be removed for cleaning and maintenance purposes. The single hung window is available in dual glaze and specialty glass options.
FEATURES: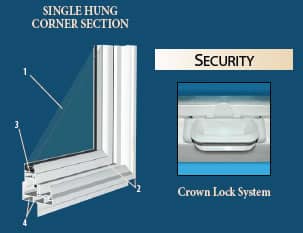 1. 3/4" Dual Glazing Standard
2. Full Welded Frame & Sash
3. Steel Stiffener
4. Multi-Chamber Frame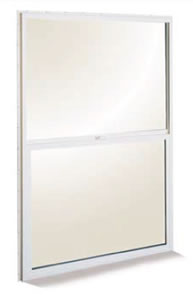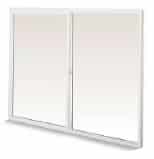 Horizontal Sliding
The Crown Horizontal Sliding Window features many of the same characteristics as the Single Hung. Instead of raising vertically, the sash opens horizontally. The Sliding Window is equipped with premium adjustable tandem rollers which ensure smooth operation for many years to come.

FEATURES:
1. 3/4" Dual Glazing Standard
2. Full Welded Frame & Sash
3. Steel Stiffener
4. Multi-Chamber Frame
Additional Features
Anti-Lift
Adjustable Tandem Rollers (See Picture)
Picture & Acrylic Block
The Crown Series picture windows provide an excellent light source when ventilation is not desired or inaccessible. Create a unique look to your home's character with the picture window of your choice. For obscurity, choose our acrylic block option.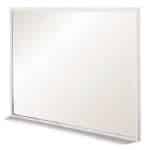 Full, Half ,Quarter
For a look that's "picture" perfect, select one of our charming fixed windows. Available in various geometric patterns.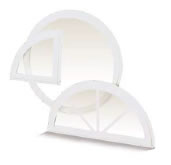 Casement / Awning
Add personality to your home with the Crown Series Casement and Awning Windows. Using a shaft operator system to open and close the window, casement windows open from the side while awning windows open from the horizontal sill position providing ventilation.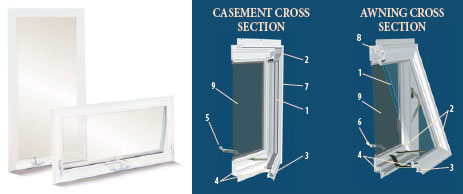 FEATURES:
1. 3/4" Dual Glazing Standard
2. Full Welded Frame & Sash
3. Aluminum Stiffener
4. Multi-Chamber Frame
5. Casement Crank Handle
6. Awning Haft Operator
7. Vertical Sash Hinge
8. Horizontal Sash Hinge
9. Protective Fiber Mesh Screen
10. Multi Point Locking System
Bay & Bow
We grouped a series of window styles together to create an impressive window design. Showcase a large room with Bay and Bow windows from International Window.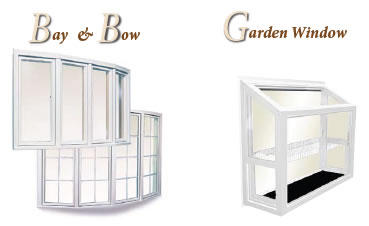 Garden Window
Designed for the gardening enthusiast, the Crown Garden Window provides understated charm and warmth to the home. Ideal for the  kitchen, this window allows plants and herbs to flourish by permitting a limited amount of sunlight to enter the solar chamber.