Ambassador Series
About Ambassador
The Ambassador Series, which features our innovative new ThermoTech™ design, is a high-performance aluminum window that is energy efficient as well as meet the color requirements of an interior designer. With its dual design extrusions, you can mix earth tones on the outside with neutral colors in the inside. When energy efficiency is a priority or requirement, the Ambassador Series can meet these demands at a price that won't break your budget.
ThermoTech™ Design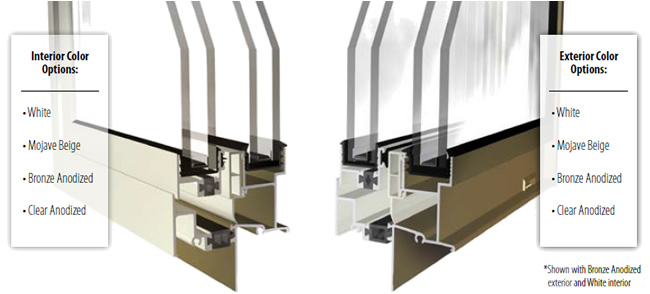 Durability of Aluminum with the Energy Savings of Vinyl
• Split Color Options Available
• Lifetime Warranty
• Durable & Maintenance-Free
New innovative windows from IWC
Tired of looking at dark frames against your white walls? Can't achieve that Southwestern look on your home's exterior with white frames? Look no further. The Dual Design of the ThermoTech™ extrusions allows you to achieve the designer look you desire. Our Low-E glass is standard in all Ambassador products.