Alamo Swing Screen Door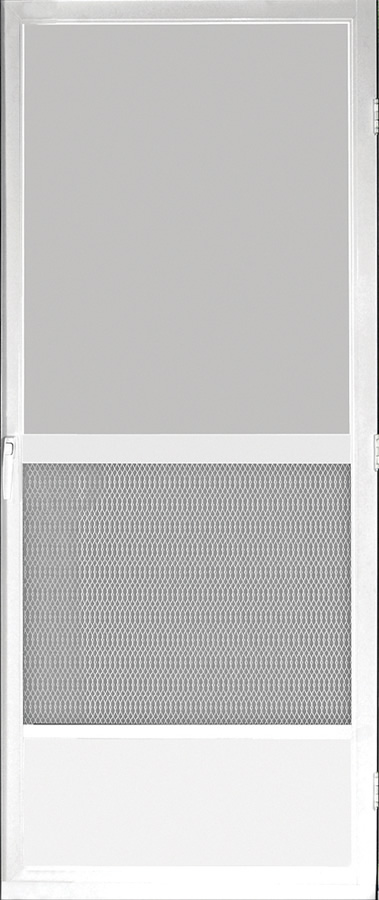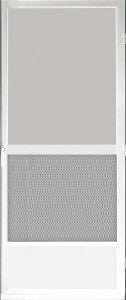 The Alamo screen door features a 3″ push bar and an extremely rugged extruded aluminum (2 1/8″ x 3/4″ x .050″ walls) frame that is made to last. Aluminum spur corner locks give the door added durability and stability, which are free from rust assuring years of trouble free service.
The lower section of the door screen is protected by an included (anodized or powder coated) grille for added durability. The 12″ kick plate further adds to the rigidity and long life of the door.
Available Sizes: 30″, 32″, and 36″ widths
Alamo includes a bottom expander channel to allow semi-custom adjustments up to 1.5" high and allow adjustment for door frames that may be out of square.
Available colors:
Dark Bronze or Clear Anodized, or White Powder Coated painted finish
Includes All Hardware:
Heavy-duty adjustable pneumatic closer
Push button handles with manual lock and metal door keeper
Hinges with Oilite bushings attached to expander
Bottom adjust with vinyl sweep to help keep out insects
Choice of Finishes:
Anodizing: A hard and durable corrosion resistant finish protective surface that enhances the appearance of the extruded aluminum surface.
Powder Coated is a much superior surface when compared to "wet paint", and it is an environmentally friendly process.